Originally from the Wangaratta area, Eon studied at Palmer College of Chiropractic in the USA for 5 years, returning in 1998 to initially practice in Melbourne and Perth.  In 2007 Eon moved back to the northeast with wife Julie and son Jess.
In 2007, Eon completed a three year Diplomate program in Clinical Chiropractic Paediatrics through the International Chiropractic Association and is one of only a small number of chiropractors in Victoria to have done this program.
In 2013 Eon completed the Certified Chiropractic Wellness Practitioner (CCWP) program, also put on by the ICA, taught by Dr James Chestnut.  The program is an extensive post graduate program looking at the field of improving health status through better lifestyle choices in the fields of food, exercise and mental wellbeing.
Also in 2013, Eon completed the Level 1 CrossFit trainer certificate.  Eon has gained great personal benefit in functional fitness training and has seen it have amazing transformations in the health of many clients.  In 2018, Eon accepted a part time coaching role at CrossFit Wangaratta.
Eon has a special interest in working with babies, children and pregnant women; however his major focus in practice is family wellness care and community health.  He and Julie opened Alpine Chiropractic in Wangaratta (formerly called Blossom Chiropractic) in 2009 and took over Alpine Chiropractic in Myrtleford in 2011.
Dr Olivia Szeligiewicz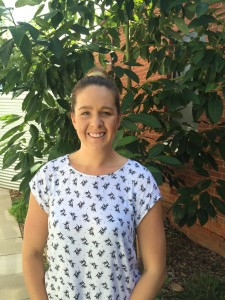 Olivia joined Alpine Chiropractic at the beginning of 2016.  Originally from Wangaratta, Olivia graduated from RMIT in Melbourne and enjoys working with all age groups, seeing people function at their highest levels.  In 2017 Olivia had her first child Mia and returned to work later in 2017 on a part time basis.
Julie Scott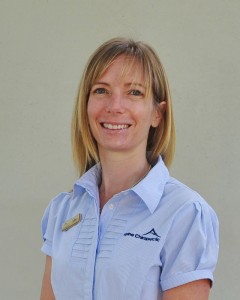 Julie is the  office manager of the Alpine Chiropractic centres.
Julie works the front of office at both Alpine Chiropractic Wangaratta and  Myrtleford.
Julie has worked as a Chiropractic Assistant for the past 13 years and has a keen interest in health promotion, especially in the area of nutrition, exercise, childbirth and infant care.
Julie and Eon have an 11 year old son, Jess.
Andrea Caligiuri
Andrea joined the team at Alpine Chiropractic in 2018.  She has been under chiropractic care since childhood and enjoys seeing people improve their health and wellbeing through making positive choices.  After graduating from Charles Sturt University in Wagga Wagga,  Andrea has moved back to the area, as the North East of Victoria will always feel like home. The landscape as well as her two ginger cats provide an endless source of creative inspiration.